Save Energy & Money With Wi-Fi Thermostats
No matter what type of heating and cooling systems you have in your home, you have a thermostat. What that thermostat does and how it operates varies, depending on its age. Older units have a lever that you move and typically aren't very accurate. Newer homes often have digital units, some of which even have schedules you can program for weekdays and weekends. However, new HVAC systems come with Wi-Fi thermostats to maximize savings and convenience.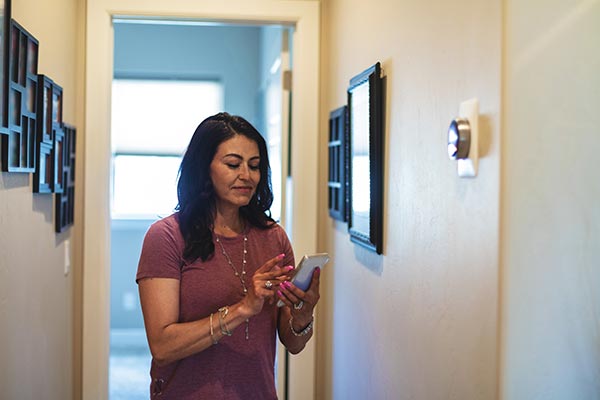 Benefits of a Wi-Fi Thermostat
The biggest benefit of a Wi-Fi thermostat is that it reduces energy usage, saving homeowners on heating and cooling expenses. However, there are other benefits including:
Change the temperature from your phone. Whether you're home or out, you can adjust the temperature in your home from an app associated with the thermostat.
Notification of HVAC system issues. If there is a problem with the HVAC systems in your home, the thermostat can send a notification to the app.
Change filter reminders. Many homeowners guess when it's time to change their filters. With a Wi-Fi or smart thermostat, you'll be notified when it's time to change the filter.
Weather tracking. Some of the newer smart thermostats, like those from Ecobee, track the local weather. When a cold or warm front approaches, it can make proper adjustments without you manually turning the system on or off.
Compatible With Any System
No matter the age of your HVAC system or the type of thermostat you currently have, you can install a Wi-Fi thermostat. Installation varies between HVAC systems but the B&B Heating & Air team can help. We'll not only help you choose just the right unit, we can also help you download the right app, connect the units to your phone or tablets and set up the initial programming.
Contact B&B Heating & Air Today
We install easy-to-use smart thermostats from Ecobee and Honeywell. Talk to one of our technicians about the right system for your home while they're visiting for seasonal maintenance or a repair. If you'd simply like us to come out and install a new Wi-Fi thermostat in your home, we can do that too. Call (304) 229-6449 or fill out our contact form today.