Trust Us for HVAC Maintenance That Works
Your heating and air conditioning system has many moving parts and consumable elements. Because of this, maintenance often saves you more on repairs than the investment of the maintenance call. If you neglect an HVAC system, parts fail, leading to expensive repairs. That's why B&B Heating & Air, Inc. offers comprehensive seasonal HVAC maintenance for your home or small business.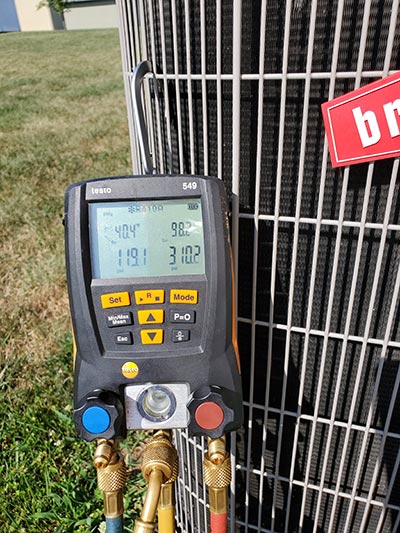 Benefits of Seasonal HVAC Maintenance
We encourage our customers to look at seasonal maintenance as an investment in the life and health of their unit. No matter how new or old your HVAC system, the benefits of regular maintenance include:
Energy savings. A regularly maintained system is more energy-efficient than one that has to work hard to do its job.
Longer life expectancy. As with anything you take care of properly, a well-maintained HVAC system will last longer than one that is neglected. This is in part because you'll avoid catastrophic failure and partially because it won't work as hard because all the elements are in good shape.
Less frequent and less expensive repairs. When we perform regular seasonal HVAC maintenance, we catch little things before they lead to big problems. For example, replacing a belt before it snaps during operation, damaging the motor or other parts, prevents a breakdown and costs less.
Multi-Point Maintenance Checklist
Although HVAC maintenance programs vary slightly based on your specific unit and the season, our maintenance service always includes inspection and cleaning of the system. We'll also check all electrical connections and tighten them. Before we leave, we'll check the blown air temperature and calibrate your thermostat so you're heating or cooling your home to the temperature intended. Before we leave, we'll go over the maintenance checklist based on your unit and the season, so you know exactly what we did while in your home. As a part of our maintenance program, we also recommend scheduled maintenance at least two times a year, one for the heating season and one for the cooling season.
Schedule Seasonal Maintenance Today
Whether you're a homeowner, property manager or small business owner, you can count on the B&B Heating & Air team to provide quality maintenance service. If we find issues that should be repaired, we'll provide a free, no-obligation estimate. If you approve, we'll make the repair while on site, without a trip charge. Call (304) 229-6449 to schedule your maintenance appointment or request a quote for multi-site maintenance. You can also fill out our contact form and we'll call you!