Professional HVAC Repairs & Quality System Replacements
No matter what brand of heating and cooling system you have, B&B Heating & Air, Inc. provides prompt and efficient HVAC repairs. When it's time for an HVAC replacement, we can help with that too. We install energy-efficient systems from Bryant and Carrier. Call the trusted professionals at B&B Heating & Air the next time you need repair or a new unit installed.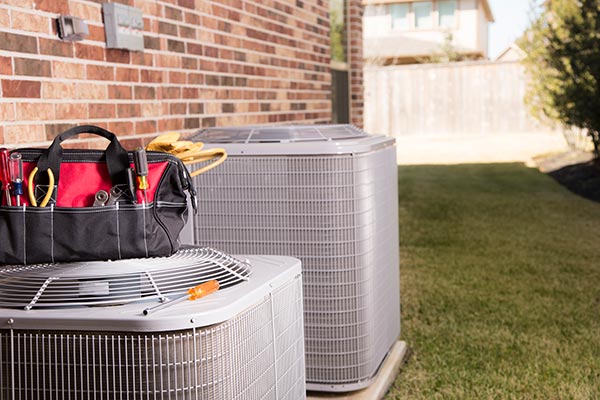 Signs You Need HVAC Repair or Replacement
Sometimes the signs are obvious, like the unit not turning on. However, other signs aren't so clear. Here are a few signs you should call B&B Heating & Air:
New sounds coming from the unit
An unusual smell coming from the vents or the unit
Rapid cycling on and off
Reduced air flow from vents
Higher-than-normal humidity for the season
Unexplained water around your unit
Unusually high heating or cooling bills
Ice on unit and/or lines
Often a unit can be repaired, however, that's not always the best option. Depending on the age of the unit and the cost of the repair, you may decide it's a better investment to replace your HVAC system.
HVAC Repairs
When you call B&B Heating & Air for HVAC repairs, you can trust that we'll show up on time, provide you with an accurate diagnosis of the issue, and give you a fair and honest quote to fix it. Assuming you approve our quote, we'll get started on the repairs. Our trucks are stocked with many parts, so the majority of the time we can fix the issue without having to run back to our office or wait several days for a part to arrive. It's our goal to quickly have your home comfortable again.
HVAC Replacement
There are many reasons to replace your HVAC system. One of the most stressful is when you need to replace your unit because it no longer works and repairs would be too costly. If you know your HVAC system is nearing the end of its life or you're looking for a more energy-efficient unit from Bryant or Carrier, call B&B Heating & Air. We'll evaluate your home and help you choose the right size and SEER rating for your home, energy goals and budget. When the unit you choose arrives, we'll promptly call you and install it per the manufacturer recommendations.
Let B&B Heating & Air Help
You can count on the team at B&B Heating & Air to always be honest with you and to provide you with fair and accurate estimates for HVAC replacement or repairs. Call us today at (304) 229-6449 for your appointment or fill out our contact form.