Repair, Maintenance & Replacement of Heat Pumps
Your heat pump has a big job in the winter months. Some homeowners don't realize a heat pump can also cool your home in the summer! Our area has huge temperature swings from summer to winter, and that can lead to high energy bills. If you notice that your utility costs are higher than in previous years, and it's not unusually cool or warm, you may have an issue with your heat pump.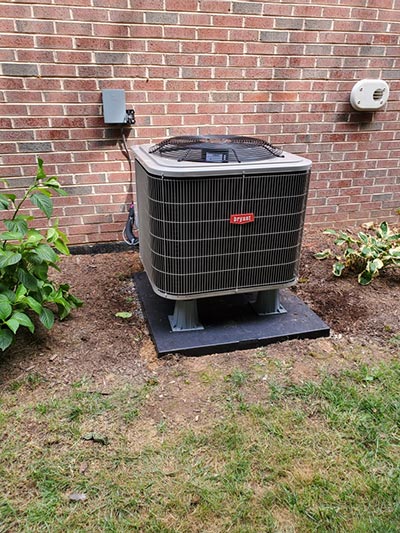 B&B Heating & Air, Inc. provides complete repair and maintenance of all brands of heat pumps. We can also install a new one if yours is beyond repair.
Heat Pump Repair & Maintenance
In winter, heat pumps take the heat from the air and use it warm your home. In summer, they take the heat from your home and pump it outside so it's cooler. If your heat pump stops working, it's obvious you need to call for repair. However, there are frequently signs that occur before it stops working completely. Here are a few: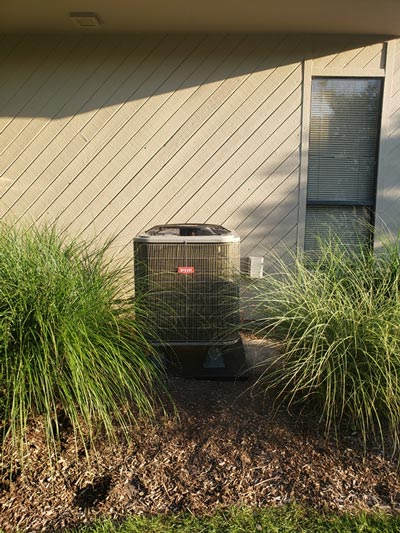 Rapid cycling where the system turns on and off frequently
Air coming out of the vents isn't the temperature you're expecting
Unusual sound or smell coming from the system
Excessive utility bills without extreme weather
You can trust the experienced team at B&B Heating & Air to diagnose the issue and, with your approval, make repairs promptly for a fair price.
Just like all other mechanical systems in your home, heat pumps need regular maintenance. We recommend you call B&B Heating & Air twice a year for a multi-point maintenance check. In addition to cleaning the unit, our tune-up will help your unit operate efficiently as we identify and correct small issues. This can potentially prevent a big repair bill or catastrophic failure.
New System Installation
If you're considering a heat pump to replace an older furnace or boiler, or if yours is beyond repair, B&B Heating & Air can help. We'll answer your questions about the various brands and models we offer to help you make the right choice for your home, budget and energy efficiency goals. Some homeowners choose to replace their old furnace and separate air conditioner with a new heat pump, and see significant energy savings in both summer and winter. Of course, we know that a new heating and cooling system isn't in always in the budget, which is why we offer several convenient financing options.
Contact B&B Heating & Air Today
Our trained and experienced technicians can diagnose the issue with your system and provide you with an accurate quote for repair. If you're unsure about the reliability or energy efficiency of your heat pump, call B&B Heating & Air, Inc. at (304) 229-6449 or fill out our contact form for a free estimate for a new system.